I'm a lacrosse goalie coach in my mid-thirties. I learned to play goalie from scratch and now I'm sharing everything and even learning lots of new things along the way.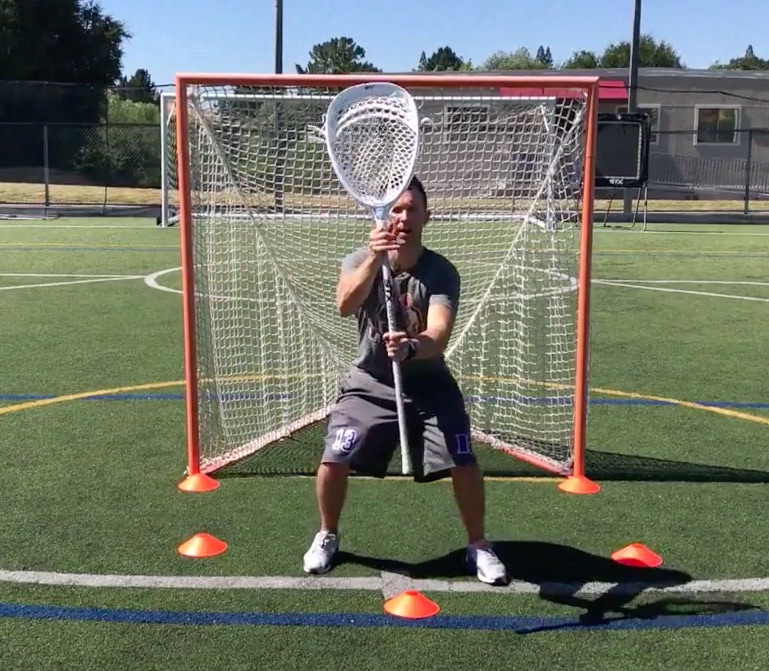 I started playing goalie as a freshman at Cal Berkeley. I was fortunate enough to have some great head coaches and goalie coaches and All-American teammates to learn from as I progressed through my goalie career.
After being completely scared of the ball my 1st day in goal, I went on to start by my Junior year and then post a 63% save percentage my Senior year. I was also elected Captain of the team and named 2nd team All-American.
I wasn't the greatest goalie when I played in college but I do consider myself to be an outstanding teacher and motivator of lacrosse goalies. I was blessed with the gift of teaching, motivation, and patience and when I combined that with my passion for lacrosse and helping others, the mix was magical.
I actually think my coaching benefits from the fact that I didn't grow up being a lacrosse goalie. In Made to Stick by Chip and Dan Heath, they talk about something called The Curse of Knowledge. This is the "curse" people have that makes it hard for them to teach something they know to a person who knows nothing about it. It can be tough to gauge and hard to assume how much your student already knows. Since there were some areas of goalie there were new to me, as I do the research, it was easier to translate into something young goalies can understand.